Understanding Long-Term Care Insurance (LTCI)
Long-term care insurance (LTCI) is an insurance policy that specifically covers expenses related to long-term care services for individuals who face difficulties in carrying out routine activities due to aging, illness, or injury. Unlike health insurance, Medicare, or Medicaid, LTCI caters to services such as in-home assistance, full-time care, and assisted living facilities.
Do I Need Long-Term Care Insurance? 
Long-term care insurance can be a helpful investment for anyone seeking to secure financial stability during extended periods of care needs. It is essential to note that once you experience a long-term care (LTC) need, you cannot obtain coverage after the fact. Therefore, it is crucial to consider how your financial plan supports a potential LTC need. When planning for your situation, consider the following factors: 
Risk:  The average adult will need some form of long-term care support, so the risk is "high" for most adults. Some level of planning and coverage should be strongly considered.
Consult Professionals: Seeking guidance from financial advisors, insurance agents, and legal experts can provide valuable insights. These professionals can help you navigate the complexities of LTCI and help you find coverage that aligns with your unique circumstances and goals.
Premiums: When choosing insurance, balancing your coverage needs with your premium costs is important. Evaluate your budget and determine the long-term affordability of premiums. While comprehensive coverage may be your preference, ensure that the premium payments align with your financial capabilities over time. You may want to consider having a slightly lower coverage amount that you can consistently afford rather than overextending yourself financially.
Benefits: To estimate potential long-term care costs in your area, research the average costs of services you may need, such as home care aides or nursing facilities. Consider your health status, family medical history, and potential care needs when determining the benefit amount. It can be helpful to err on the side of caution and opt for a slightly higher benefit amount to account for potential cost increases.
Inflation Protection: It is important to factor in inflation when planning for long-term care. Over time, the cost of care tends to rise due to inflation. Opting for inflation protection ensures that your benefits keep pace with the increasing cost of care. Although it may increase your premiums initially, it can save you from potential shortfalls in coverage in the future.
Exclusions and Limitations: Thoroughly review the exclusions and limitations of your policy. Understand what conditions, treatments, or services may not be covered. Evaluate these exclusions in the context of your medical history and potential future needs. Remember that some policies have waiting periods for pre-existing conditions, so ensure that your policy aligns with your health profile.
Underwriting: Be prepared for the underwriting process when applying for insurance. During this process, insurers evaluate your medical history, assess your current health status, and may even conduct a medical examination. This thorough underwriting process helps insurers determine your eligibility and set appropriate premium rates. It's crucial to disclose all relevant health information accurately and truthfully during this process.
Options:  There are essentially two ways to plan for a long-term care event:

Self-Insure: For individuals and families with substantial assets and the means to cover increased costs due to long-term care needs, self-insurance can be an excellent option. By self-insuring, you can avoid paying premiums for long-term care policies. However, it is important to keep in mind that if you do end up needing long-term care, you'll have to pay for it out of your own pocket. Before deciding to forgo traditional long-term care insurance, it is important to fully understand the potential risks, costs, and downsides of self-insuring.  
Insurance: Purchasing LTCI can be expensive. Additionally, one disadvantage of this approach is that, depending on the type of policy obtained, it may never pay a benefit depending on if there is a long-term care need, how long it lasts, the costs, etc.  
What Kind of Long-Term Care Insurance Do I Need?
While only a few insurance companies still offer long-term care policies, several others offer "hybrid policies." These are typically life insurance or annuity contracts with a long-term care rider attached to the policy.
For instance, if a life insurance company provides a hybrid life insurance contract with an LTC rider, it can allow the policyholder to maintain a death benefit, grow cash value inside the policy over time, and have access to the death benefit while living to pay towards long-term care expenses if they were needed. These policies can be appealing to those who don't prefer the "use-it-or-lose-it" approach of pure LTC policies.
Self-insuring is another way to plan for long-term care needs, but this approach only applies to a small fraction of the population. Self-insuring means that an individual or a couple has enough assets to generate income for their lifetimes and also has enough margin in the balance sheet to pay for any long-term care needs out of pocket should they arise.
As each situation is unique, there is no one-size-fits-all solution. Even if a couple has the financial means to self-insure, it is worth considering some form of long-term care coverage to help cover any future care expenses. Additionally, it could aid in protecting assets for the next generation. The statistical probability of someone requiring long-term care in their lifetime is high, so having a plan for long-term care costs can be crucial. Since everyone's circumstances vary, it is essential to research your options and seek advice from professionals before choosing the right policy for you.
For more helpful information delivered directly to your inbox, sign up for our newsletter at the bottom of this page.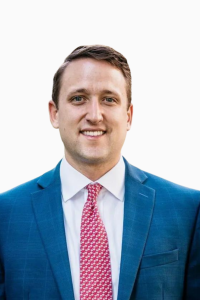 Luke Brooks, CFP®, ChFC®, RICP®, is an Advisor at The Welch Group, LLC, specializing in providing fee-only investment management and financial advice to families of various backgrounds. Luke is a graduate of Columbia International University, is passionate about helping others achieve their financial dreams, and is a Certified Financial Planner®.
IMPORTANT DISCLOSURE INFORMATION
Please remember that past performance may not be indicative of future results.  Different types of investments involve varying degrees of risk, and there can be no assurance that the future performance of any specific investment, investment strategy, or product (including the investments and/or investment strategies recommended or undertaken by The Welch Group, LLC ["Welch"]), or any non-investment related content, made reference to directly or indirectly in this blog will be profitable, equal any corresponding indicated historical performance level(s), be suitable for your portfolio or individual situation, or prove successful.  Due to various factors, including changing market conditions and/or applicable laws, the content may no longer be reflective of current opinions or positions.  Moreover, you should not assume that any discussion or information contained in this blog serves as the receipt of, or as a substitute for, personalized investment advice from Welch. To the extent that a reader has any questions regarding the applicability of any specific issue discussed above to his/her individual situation, he/she is encouraged to consult with the professional advisor of his/her choosing. Welch is neither a law firm nor a certified public accounting firm and no portion of the blog content should be construed as legal or accounting advice. A copy of Welch's current written disclosure Brochure discussing our advisory services and fees is available for review upon request or at www.welchgroup.com.  Please Note: Welch does not make any representations or warranties as to the accuracy, timeliness, suitability, completeness, or relevance of any information prepared by any unaffiliated third party, whether linked to Welch's website or blog or incorporated herein and takes no responsibility for any such content. All such information is provided solely for convenience purposes only and all users thereof should be guided accordingly.