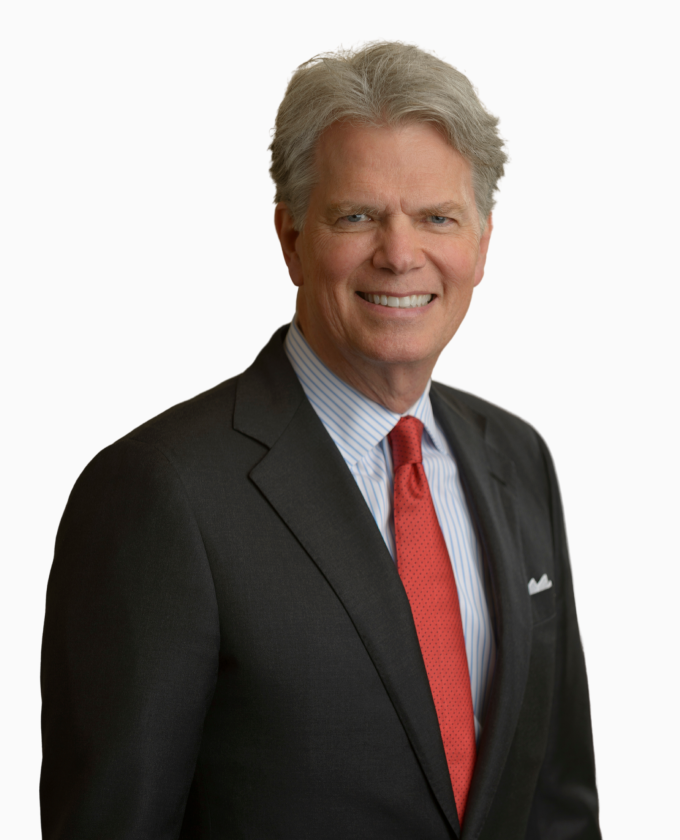 Schedule time with us
Stewart H. Welch III
What's your story?
What I love most about this business is helping families think through and develop a legacy strategic plan — how to use wealth to empower multiple generations of heirs to become their best person for their families and communities.
About Stewart
Stewart H. Welch, III, founded his company in 1984. The Welch Group specializes in providing fee-only Wealth Management services to affluent, healthcare professionals, business owners, and retirees throughout the United States. The firm was created on the foundational principle of fiduciary responsibility in all interactions with our clients.
Mr. Welch's leisure time is spent playing tennis, reading, and spending time with his wife, Kathie. He is also the inventor of the UpRyder (patent: 00421.003-PA-USD), an evolutionary bicycle scheduled for production in 2019.
Education
• Bachelor of Science degree in Marketing, The University of Alabama, Tuscaloosa, AL
Accreditations
• CERTIFIED FINANCIAL PLANNER™ practitioner
• Accredited Estate Planner
Professional Affiliations
• Certified Financial Planner Board of Standards Inc, Past Member of the Board of Directors
• Charles Schwab & Co., Inc. Institutional Advisory Board
• Birmingham Estate Planning Council, Past President
Community Involvement
• In addition to supporting both local and national charitable organizations, Mr. Welch has served as Mayor for the City of Mountain Brook since November 2016.
Publications
Mr. Welch has authored (or co-authored) numerous books including:
• "J.K. Lasser's New Rules for Estate, Retirement and Tax Planning" (John Wiley & Sons, Inc., NY, NY)
• "50 Rules of Success" (to be published in 2019)
• "THINK Like a Self-Made Millionaire" (Morgan James Publishing, NY, NY)
• "100 Tips for Creating a Champagne Retirement on a Shoestring Budget"
• "The Complete Idiot's Guide To Getting Rich" (Alpha Books, NY, NY)
• "J.K. Lasser's Estate Planning for Baby Boomers and Retirees" (Macmillan, USA)
• "10 Minute Guide to Personal Finances for Newlyweds" (Macmillan/Spectrum)
In addition, Mr. Welch has appeared as a financial columnist:
• AL.com, Alabama's largest digital news media
• The Birmingham News (2006-2016)
• The Birmingham Post Herald (1999-2005)
His opinions and comments have been sought out by national print media including Fortune, Money Magazine, Kiplinger, Wall Street Journal and New York Times and he has appeared as a financial expert on CNN, CNBC, and Fox News. Locally, Mr. Welch has appeared as the financial expert for WBRC Fox 6's weekly Money Tuesday for over 15 years. PLEASE SEE IMPORTANT DISCLOSURE INFORMATION.
Back to All Team Members